Product categories of Muffin Pan, we are specialized manufacturers from China, Muffin Top Pan, Muffin Cake Pan suppliers/factory, wholesale high-quality products of Mini Muffin Pans R & D and manufacturing, we have the perfect after-sales service and technical support. Look forward to your cooperation!
China Muffin Pan Suppliers
A tender blueberry muffin, quiche cups or even miniature desserts cooked in a Muffin Pan will ensure a smile of delight from friends, family or out-of-town guests.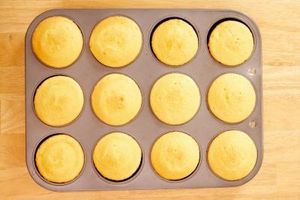 However, all your hard work goes down the drain if your can't get your delectable baked good out of the pan. If that muffin turns into a crumbled mess on the plate and does not keep its form, it does not offer the right presentation effect. Get the tools and techniques to remove food easily from a muffin pan to avoid breaking and ruining the form of your baked goods.
Tips & Warnings
Check your recipe as you cook. If you find that your baked goods fall apart easily when your remove them from the pan, you may have too much liquid in your recipe.
Wipe off the surface of the pan with a damp towel to prevent dough and batter from sticking on the surface.
Use an ice cream scoop to put batter in the pan with minimal spills.